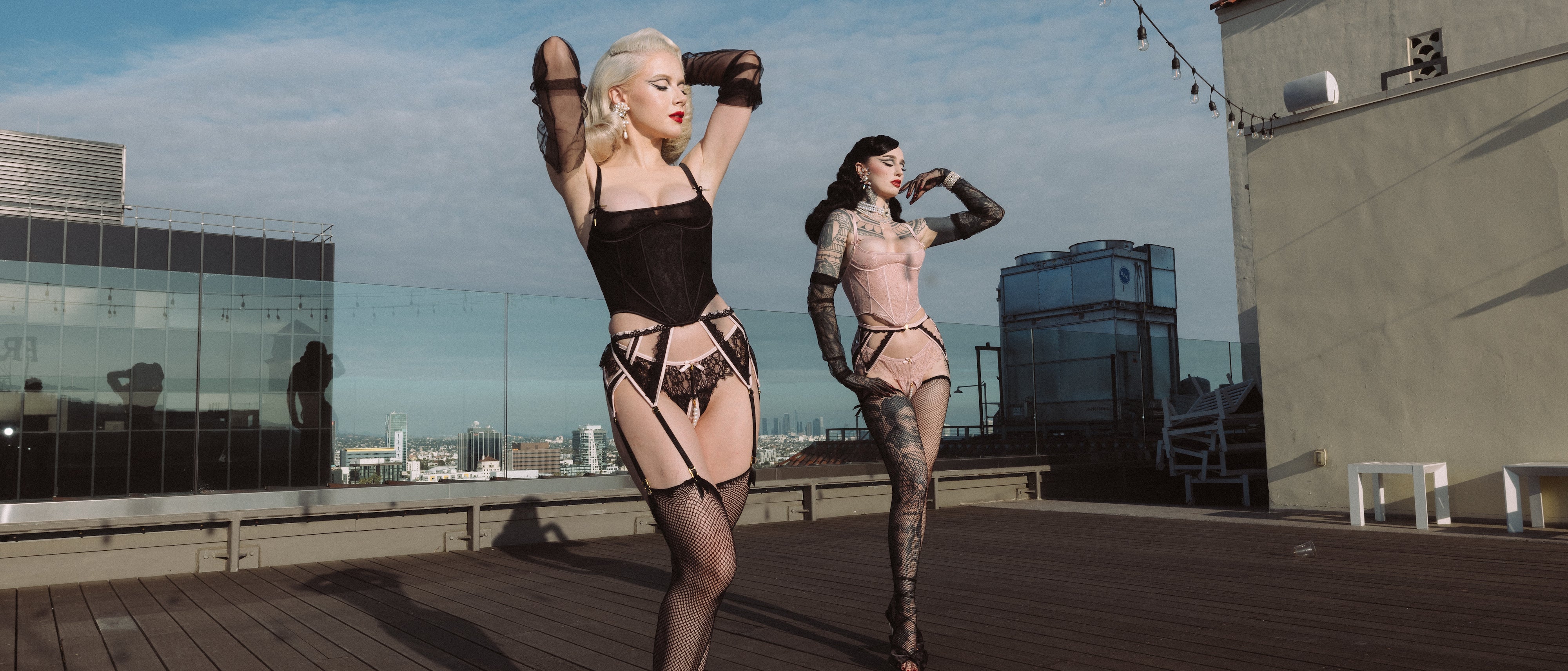 Sexy is a state of mind. The right lingerie should enhance your silhouette and help you feel like the confident and powerful babe you are. Whether you're adding to your lingerie drawer or searching for the perfect premier piece, learn more about our diverse styles to find lingerie that's 100% you.
Babydolls
Why We Love It
Comfortable and playful without sacrificing support
High empire waist flatters your middle and highlights your legs
Showy with a touch of coverage
Hey there, babydoll. Add a feminine twist to any lingerie look with a fun and flirty silhouette that screams "romance". Explore a range of tantalizing fabrics and eye-catching shades to complete your lingerie look.
Corsets
Why We Love It
Interior boning for ideal body-contouring
Sculpts the body to create an hourglass figure
Structured silhouette with vintage-inspired charm
Hourglass Havoc. Corsets shape and sculpt the torso leaving you cinched, stunting, and demanding attention. Traditionally made of sturdy fabric or leather, corsets feature boning that provides structure and support, minimizing the waistline and accentuating your natural curves.
Teddies
Why We Love It
Can be worn as an lingerie or a provocative addition to a stylish outfit
Enhances and flatters natural shape
Reveals with a touch of mystery
The allure of a one-piece bodysuit with the sensuality of delicate fabrics and intricate designs. Teddies offer a form-fitting silhouette that hugs your curves, featuring luxurious materials like lace, satin, or mesh. Explore various styles, including plunging necklines, open backs, high-cut legs, or sheer panels, adding a touch of seduction and sophistication.
Chemises
Why We Love It
Flirty length with delicate details
Soft touch of sophistication for sleepwear
Captivating allure with a hint of playfulness
The ultimate combination of tease and delight, chemises are the first step in leveling up your sexy lingerie supply. Featuring plunging necklines for more exposed cleavage, dive into a world of lavish materials including lace, mesh, silk, and vegan-friendly leather. Form-flattering and soon to be your new best friend, voilà.
Lingerie Sets
Why We Love It
Everything you need for a complete lingerie look
Countless colors and styles with unforgettably flirty detailing
From briefs and push-ups to G-strings and open-cups, there's a set for everyone
Because nothing beats the feeling of a matching bra and panties. Exude confidence and sensuality from tip to tail with Frederick's lingerie sets, designed in a range of styles for your unique shape and flair.