Flocked Hearts Bolero
This style is no longer available
Because you love to wear your heart in all the right places. Smocked mesh bolero is designed with allover flocked hearts, ribbon bow and rhinestone accent. Wear it with our matching Flocked Hearts Boy Short. Polyester. Imported.
Style 94213
Related Items
FREE SHIPPING on $50+
close
Offer Details


We pay for shipping when you spend $50 or more

Complimentary standard shipping with purchase of $50 or more within the continental U.S. only and not available with other offers or on previous orders. Subject to reduction by returns, cancellations or exchanges. Offer valid on Fredericks.com.
We are sorry!
The product you are looking for couldn't be identified.
Please look for an alternative selection in our catalog.
Because you love to wear your heart in all the right places. Designed in sumptuous flocked heart mesh, this flirty babyd ... MORE >
Style 94217
Large View >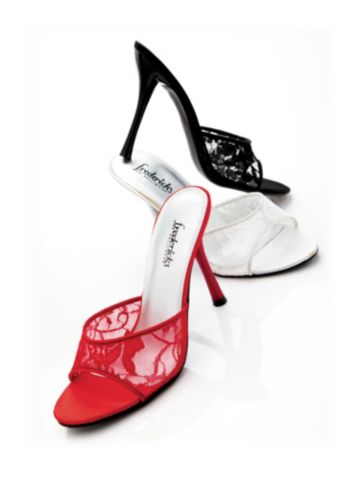 Luxe lace and a sexy heel take bedroom slippers from functional to fabulous. 4" enamel-plated heel. Cotton/PVC upper. Im ... MORE >
Style 12018
Large View >